Your NeuroStructural Examination
At Revolution Chiropractic, a doctor will perform your entire exam and answer any questions you have along the way.
Your NeuroStructural Examination
At Revolution Chiropractic, a doctor will perform your entire exam and answer any questions you have along the way.
What Do I Need To Know Before My NeuroStructural Examination?
Following a complimentary consultation, you will be given the opportunity to undergo a comprehensive NeuroStructural chiropractic examination. Unlike some other chiropractic offices where the exam is done in 15 minutes by someone other than the doctor, this exam will be thoroughly performed by a Doctor of Chiropractic to identify the nature of your structural shift. We believe that it's important that the doctor is present every step of the process to not only better understand the underlying cause of your condition, but to answer any questions so you understand as well. The appointment can take up to 1 Full Hour:
Precision Structural Digital Radiographs
Upon your history taking with the Doctor and spinal analysis. If it is required we will take specific digital x-rays of your spine.
We have our state of the art x-ray unit on-site to ensure findings are accurate, and what appears on the x-ray is representative of the true alignment of the spine.
The images will be available within a matter of seconds for the doctor to review with you.
To see is to know, not to see is to guess, what could your spine be like?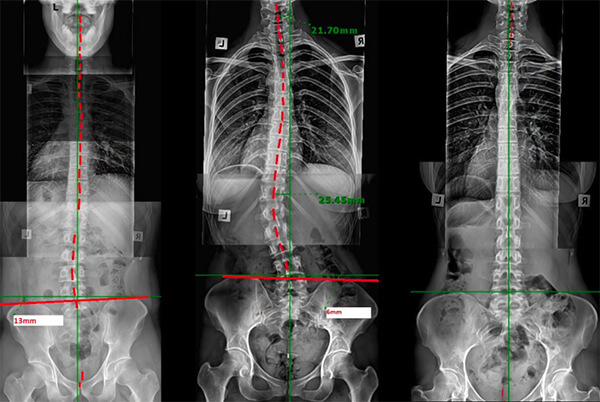 Request An Appointment
Structural Photographic Analysis
We want our patients to feel better after working with us because we are dealing with the underlying problem. We also want them to see the difference as well. We perform a Digital Photographic analysis during the initial examination and also at your progress examinations so you can see the changes we've made.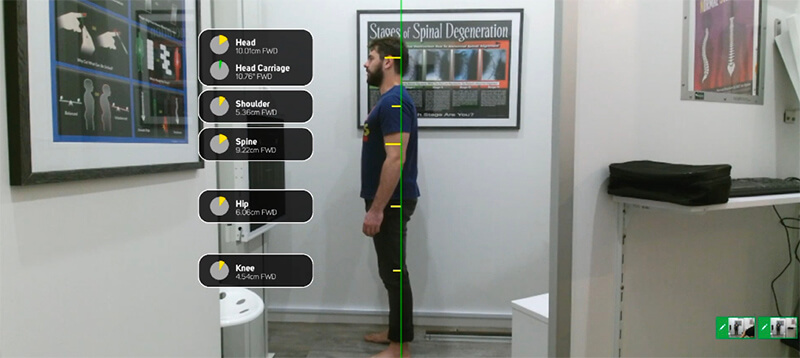 Spinal Surface Electromyography
Measures the tone of muscles along the entire spine, accurately and reliably. Increased paraspinal (along the spine) muscular activity is a sign of dysfunction, soft tissue injuries can also be detected.
We will also be able to pinpoint overactive and exhausted neuromuscular areas resulting in poor health outcomes.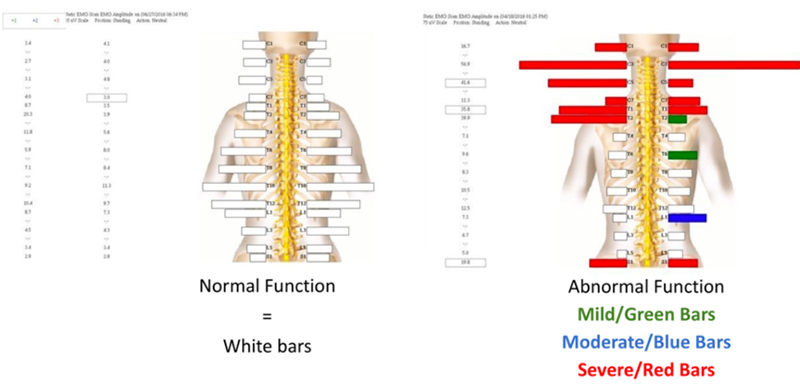 Specific Spinal Range of Motion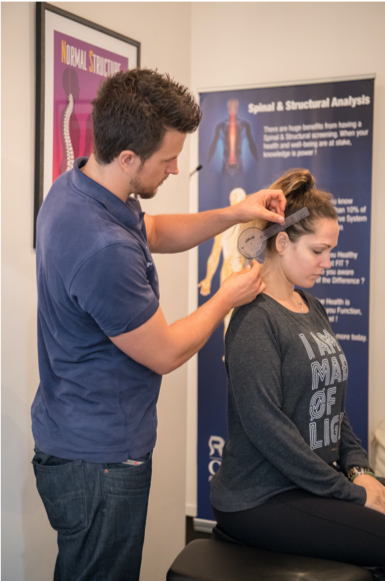 There is a normal Range Of Motion which is "required for a healthy spine, healthy nerves, longevity of the joints and quality of life." When the individual spinal joints do not function/move the required normal range, it is a sign of potential dysfunction, nerve obstruction that leads to accelerated ageing due to excessive wear and tear.

At Revolution Chiropractic we use Objective measures to analyse dystfunctional and abnormal spinal that when combine with ALL the additional exams we perform, can identify underlying problems allowing us to address the ROOT CAUSE.
Spinal Functional Assessment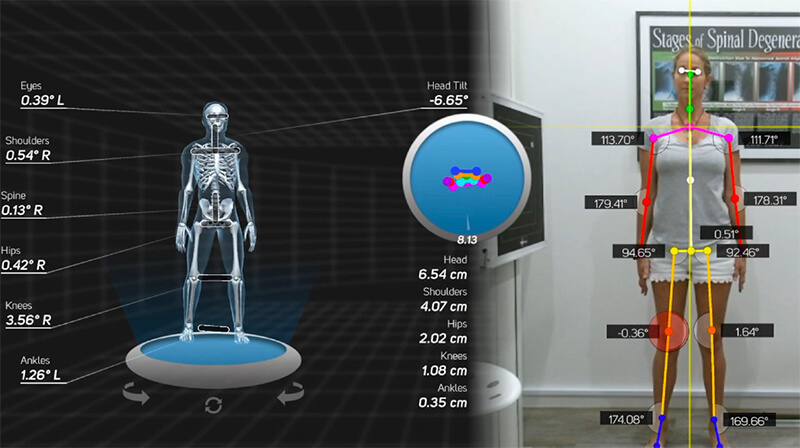 ***Please be prepared to wear appropriate clothing for the examination. The ideal clothing is athletic/gym gear, it is also recommended to wear clothes that do not have contain any metal.

Request An Appointment

After the examination, if a structural shift has been confirmed, a follow up conference to review the results will be scheduled. A Doctor of Chiropractic will discuss the nature of your specific structural shift, care options, and deliver your first structural correction.

Would you like to speak to a Doctor at Revolution Chiropractic about your Specific Condition?
Schedule a complimentary Consultation – it is a conversation, not a commitment.